Warning, do not right click awards! ! !

#1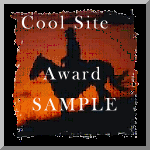 #2

#3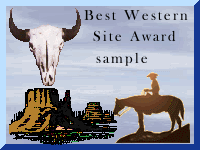 #4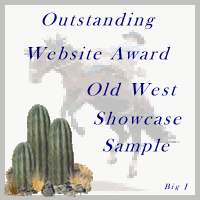 #5
These awards are designed either predesign or personalized to recognize the talent of the Site Owners. I will review your site and if I like it, I will send you your award. I look at originallity, graphics, Guestbook, and content, and easy navigation.
Rules

1. Sites must contain no pornogrophy.

2. Sites must not disrespect God, Country and our Veterans.

3. Sites must not disrespect our Flag.

4. No anti-american sites will be looked at..

5. Personal Web Pages only, no commercial pages.

6. Sites will be evaluated on originallity.

7. Site URL must be included in Email

8. Name of your site must be included

9. If you would like a certain award, please include the number of the award with your email.

10. If you would like it personalized, Put a P by the number in the number request line, ie: 4P or if use Email, state personalized.

11. Please do not try to right click any of the awards, this page is protected.
To Apply Fill out the form below or Click on Apply if form does not work. <! --------- Begin WWWToolz Form-2-Email Code --------> <! ---------- End WWWToolz Form-2-Email Code --------->

If Form does not work, Click here
Back to Old West Showcase


Award Design Subject to change